You know those big, scary, things in your life that happen, leaps of faith you've taken and you're like, oh, this worked out so perfectly, everything just fit into place and you just knew it was meant to be?
It's happened to me before, when I went on a mission trip to Indonesia many years ago. I made the decision to go 2 weeks before we were supposed to leave. I got my vaccines, passport, raised all the support money in that time frame, it was amazing to see God work like that.
But what about the leaps of faith that are taken and not everything has worked out perfectly? What about the times when, in fact, it seems like nothing has gone right? When you're left wondering why? Why did it happen and why did it happen this way? This move has been one of those times. Moving here has probably been one of the hardest things I've ever done thus far in my life, and frankly, I've been afraid to write about it. Afraid of letting people know how I really feel and sounding like a negative nancy, but also afraid of painting an unreal picture of how life has been and seeming too fake.
Life has been difficult, I'm not going to lie. Every day is a struggle. Probably because for the most part, my attitude has not been the best. I feel like I constantly have an internal battle going on, parts of me scream out how unfair, uncomfortable, and how un-fun this is, other parts of me scream out how silly and immature that is, that at least my family is altogether and healthy, my husband has a great job, and I just need to get over myself. To be fully honest, I'm not quite ready to write about all of it. I still have a lot to work through and I'll need to do that and process it before I can even begin to write intelligent thoughts and feelings out about all of this.
One thing I have learned, is that Jesus is still good, even when life is not. Peace and joy can still be had when our circumstances suck, even though it's hard...very, very hard.
And just for the record, I would choose to be here in this place right now, rather than back home or anywhere else. These are the works God has prepared for me, and I will choose them rather than my own path any day.
But for now, I just want to share some good and not so good things that have been going on.
Our house used to look like this: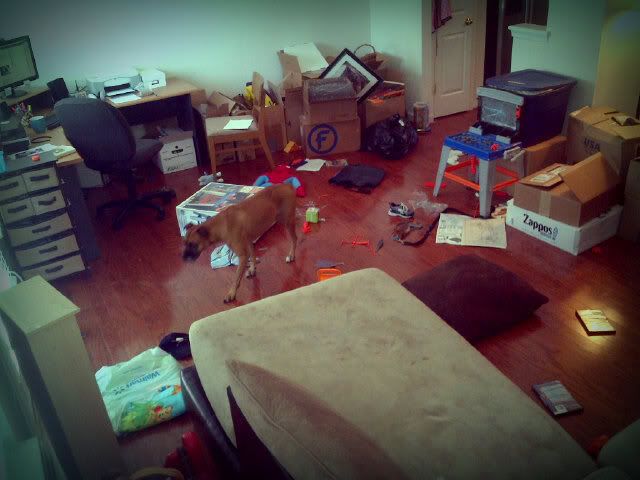 Now, like this. It doesn't look too different, boxes still line the walls. Hopefully we'll get all unpacked sometime soon.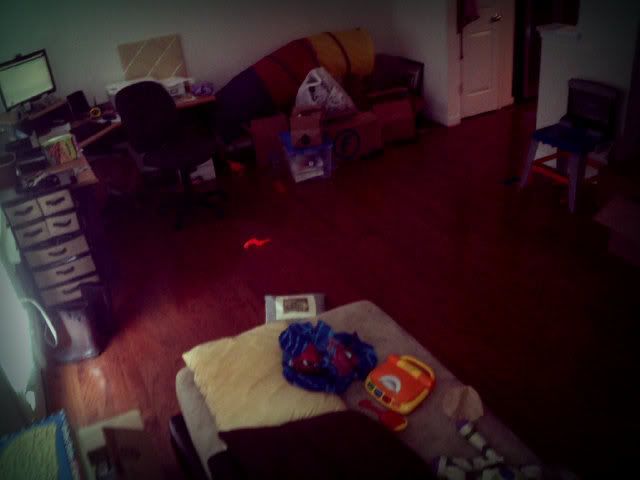 This was a few weeks ago: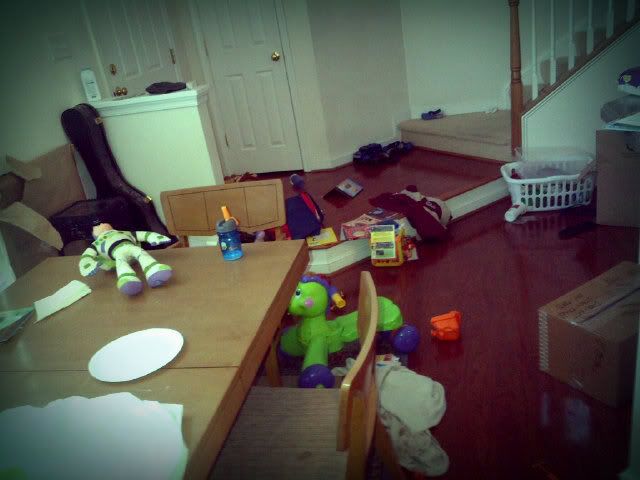 And today...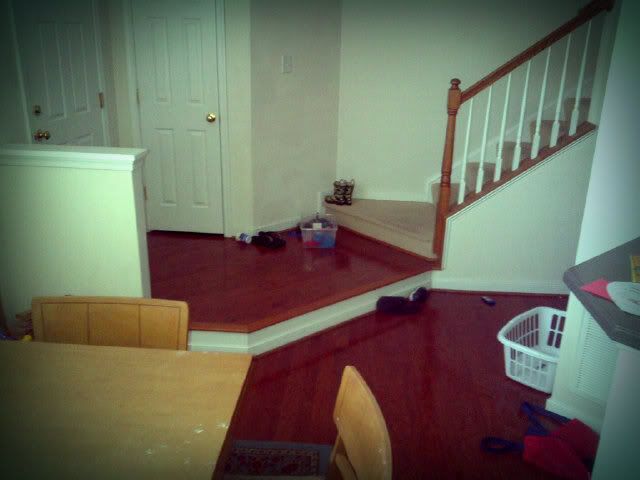 A few good things:
Ross is really liking his job. I'm so, so proud of him.
We've found a
church
that we really like and want to visit more of.
Jude is starting part time preschool in a few weeks, we're both really excited about that.
There are really great places to eat around here...and nice parks, too.
We'll be starting up story time at the library in a few weeks.
We've met some of our neighbors, and most of them seem really nice.
And some less than good things:
This city is hard to figure out, geographically, and I get lost every time I get in the car.
Having only one car stinks.
Living on the south side of the city across the river means we have to pay tolls...and a lot of them.
We live on a busy street, and it's hard to run around here. I am having withdrawals, big time.
I miss my old life. I miss Jonesboro, our friends, and our family.
I guess that is all. I know things will get better, relocating is hard for anyone who has ever done it. It's just taxing, on the mind, on the body, on the spirit.
Isaiah 40: 29-31
He gives strength to the weary
and increases the power of the weak.
30 Even youths grow tired and weary,
and young men stumble and fall;
31 but those who hope in the

Lord
will renew their strength.
♥ CONSIDER SHARING THIS POST WITH YOUR FRIENDS IF YOU LIKE IT ♥
[
Get this Widget
]